articolo di Ian Neflin, foto di Carola Ripamonti
Since 1979, Benedetta Bevilacqua, called Tina, has run her small fashion boutique called Imarika near Milan's city centre. Even 40 years later, you can still meet the Grand dame – now a real institution in Milan's fashion scene – in her shop every day. The premises have recently been redesigned and extended by MarcanteTesta, a Turin-based architectural firm.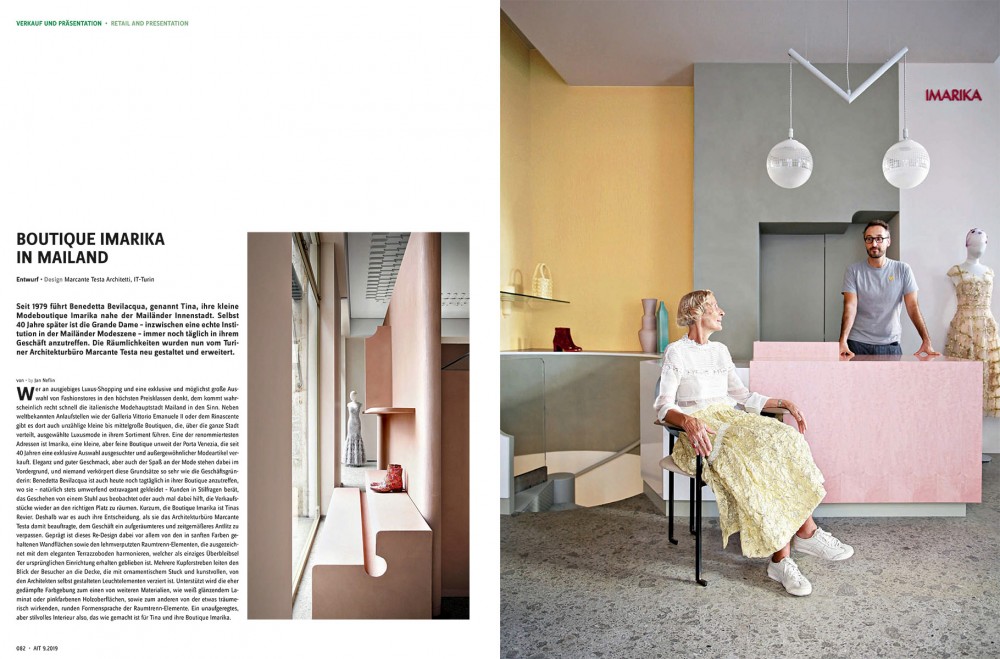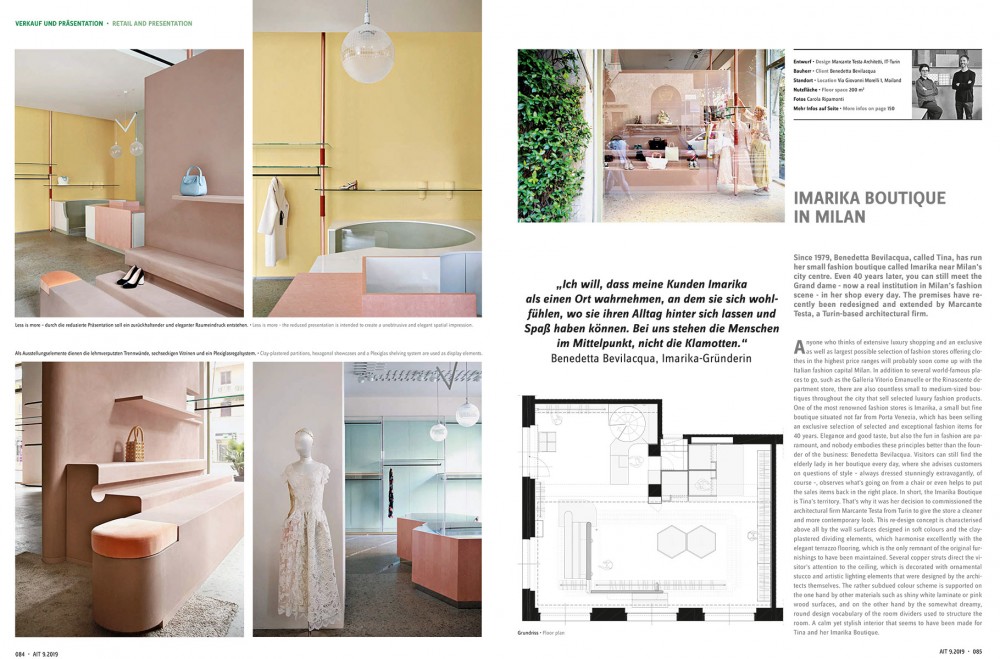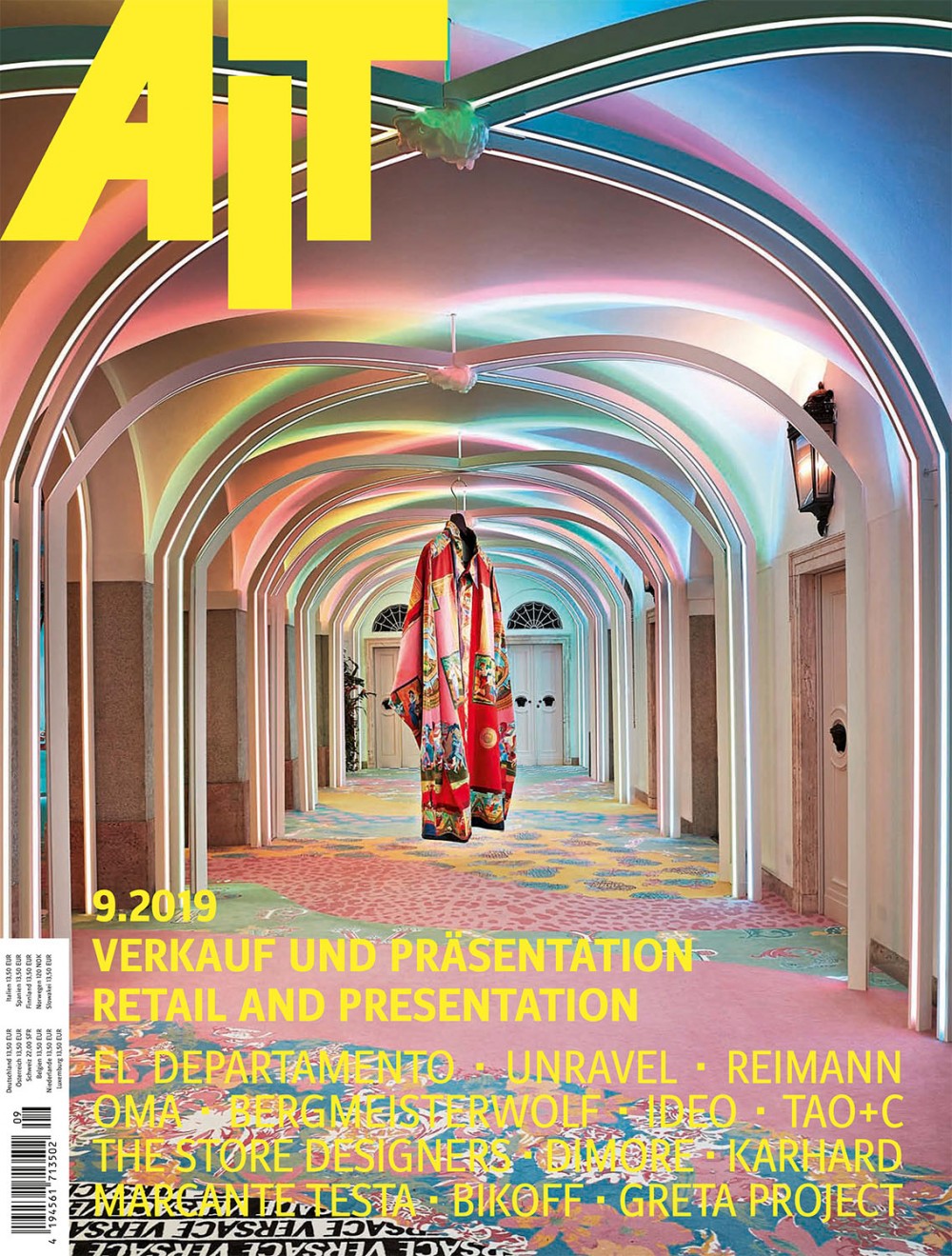 Anyone who thinks of extensive luxury shopping and an exclusive as well as largest possible selection of fashion stores offering clothes in the highest price ranges will probably soon come up with the Italian fashion capital Milan. In addition to several world-famous places to go, such as the Galleria Vitorio Emanuele or the Rinascente department store, there are also countless small to medium-sized boutiques bthroughout the city that sell selected luxury fashion products.
One of the most renowned fashion stores is Imarika, a small but fine boutique situated not far from Porta Venezia, which has been selling an exclusive selection of selected and exceptional fashion items for 40 years. Elegance and good taste, but also the fun in fashion are paramount, and nobody embodies these principles better than the founder of the business: Benedetta Bevilacqua. Visitors can still find the elderly lady in her boutique every day, where she advises customers on questions of style – always dressed stunningly extravagantly, of course –, observes what's going on from a chair or even helps to put the sales items back in the right place. In short, the Imarika Boutique is Tina's territory. That's why it was her decision to commission the architectural firm Marcante Testa from Turin to give the store a cleaner and more contemporary look. This re-design concept is characterised above all by the wall surfaces designed in soft colours and the clay plastered dividing elements, which harmonise excellently with the elegant terrazzo flooring, which is the only remnant of the original furnishings to have been maintained. Several copper struts direct the visitor's attention to the ceiling, which is decorated with ornamental stucco and artistic lighting elements that were designed by the architects themselves. The rather subdued colour scheme is supported on the one hand by other materials such as shiny white laminate or pink wood surfaces, and on the other hand by the somewhat dreamy, round design vocabulary of the room dividers used to structure the room. A calm yet stylish interior that seems to have been made for Tina and her Imarika Boutique.