"An unusual restaurant that inaugurates a new social model.
Inauguration of Liberamensa, designed by Marcante-Testa in the former Vallette prison in Turin"
photos by Marcello Clerico — words by Valentina Raggi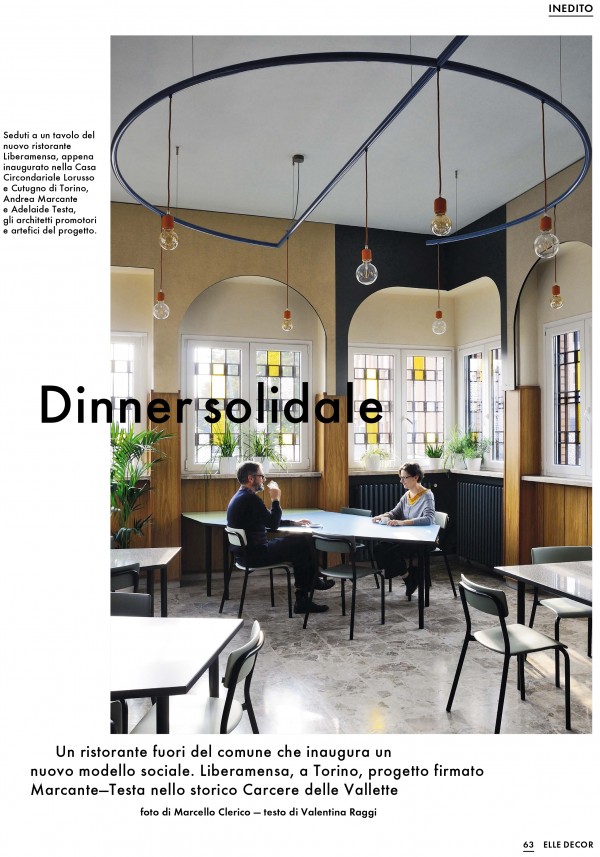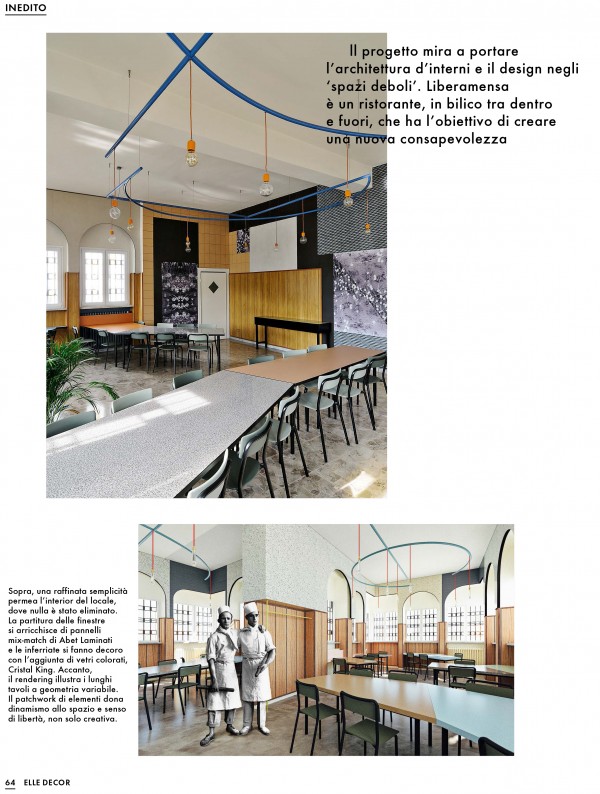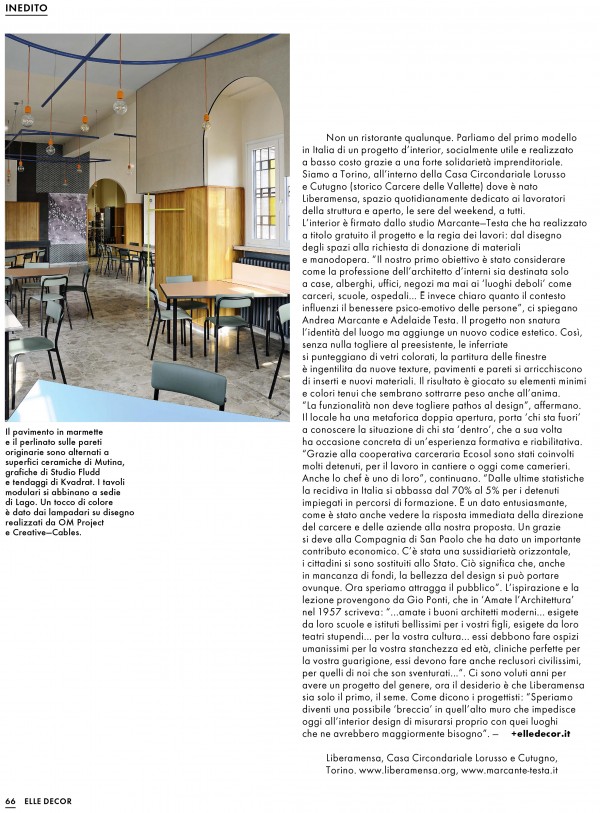 Not just any restaurant. We are talking about Italy's first socially useful interior design project, with low costs thanks to strong entrepreneurial solidarity. We are at Liberamensa in Turin, a location open every day for workers in the building and for the general public in the evening at weekends.
Tha interior design is by Marcante-Testa, who provided the design and works supervision for free.
The project does not detract from the identity of this building, instead adding a new aestethics code. The bars are therefore dotted with coloured glass, the layout of the windows is softened by new textures, floors and walls are decorated with inserts and new materials. The result plays with minimal elements and soft colours that seem to lighten even the soul.
"Thanks to the Ecosol prison cooperative,  many inmates were involved on site, or today as waiters. Even the chef is one of them" the architect explains. "The latest statistics show that repeated offences have dropped from 70% to 5% in Italy for detainees involved on training courses.this data is encouraging, as was getting an immediate response from prison management and companies to our proposal. It means that, even where there are no funds, the beauty of design can be taken anywhere. Now we hope it attracts the public."
"It has taken years to put a project like this in place, what we would like to see now is Liberamensa as just the start, the seed".