'We wanted to tell a design story by mixing vintage furniture from different periods, but to put everything together in a new, interesting way'
Testo: Emma Love
Foto: Carola Ripamonti / foto di copertina: Helenio Barbetta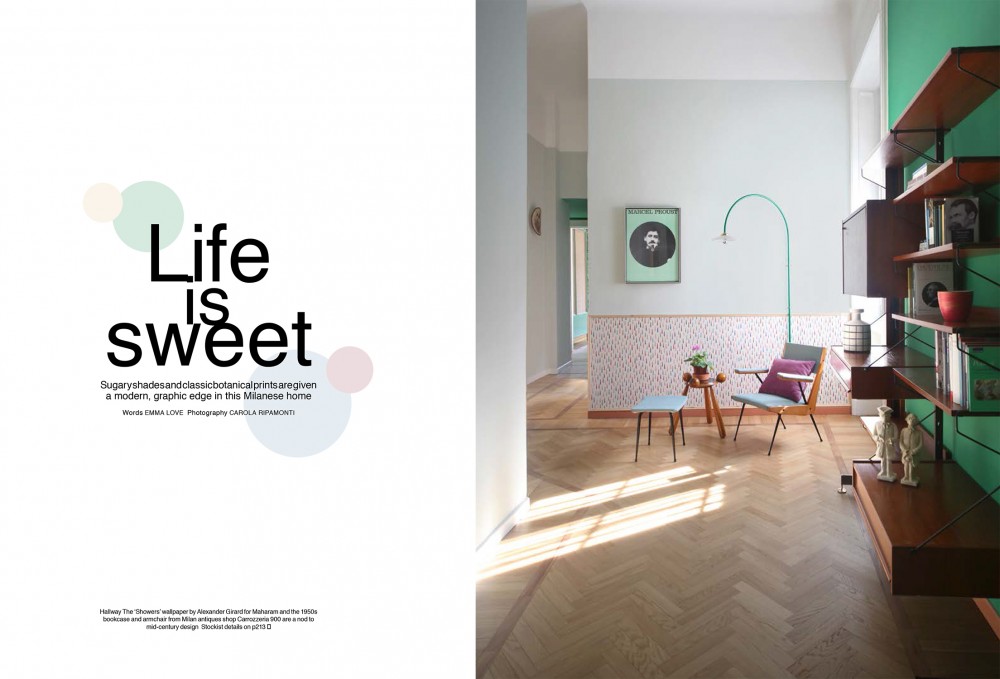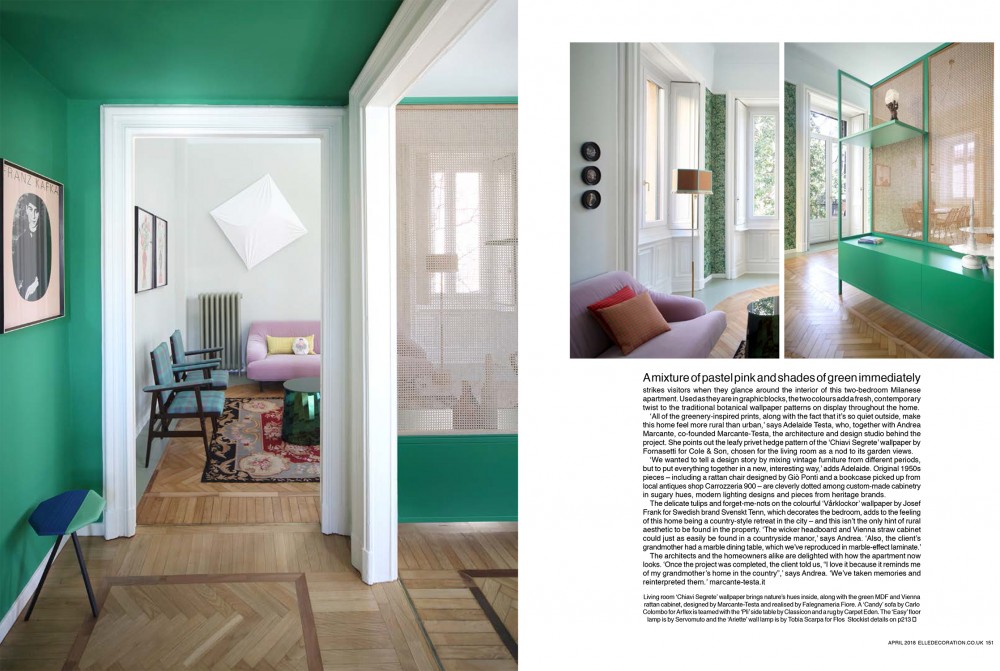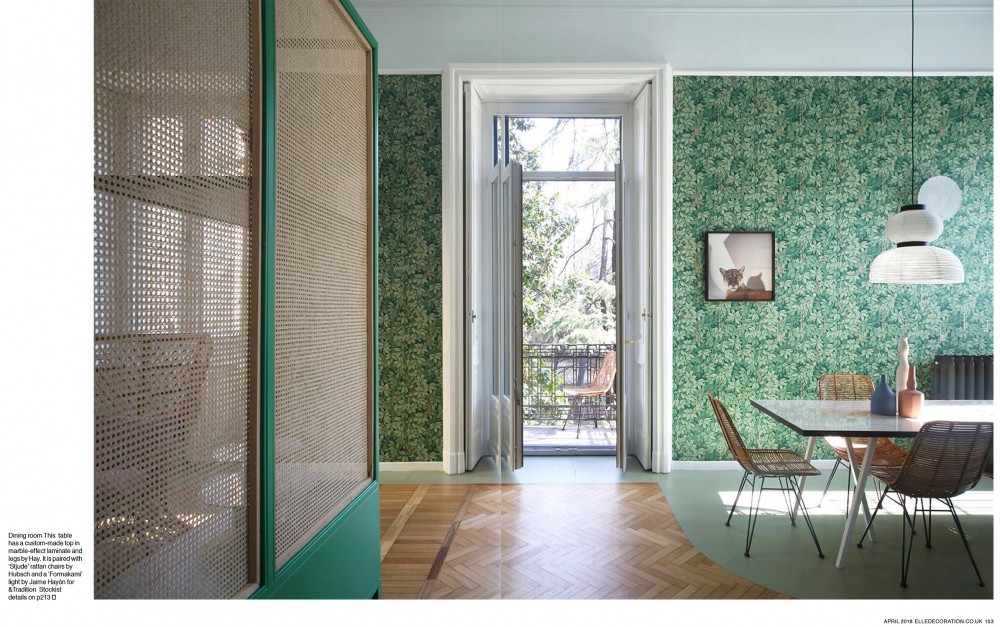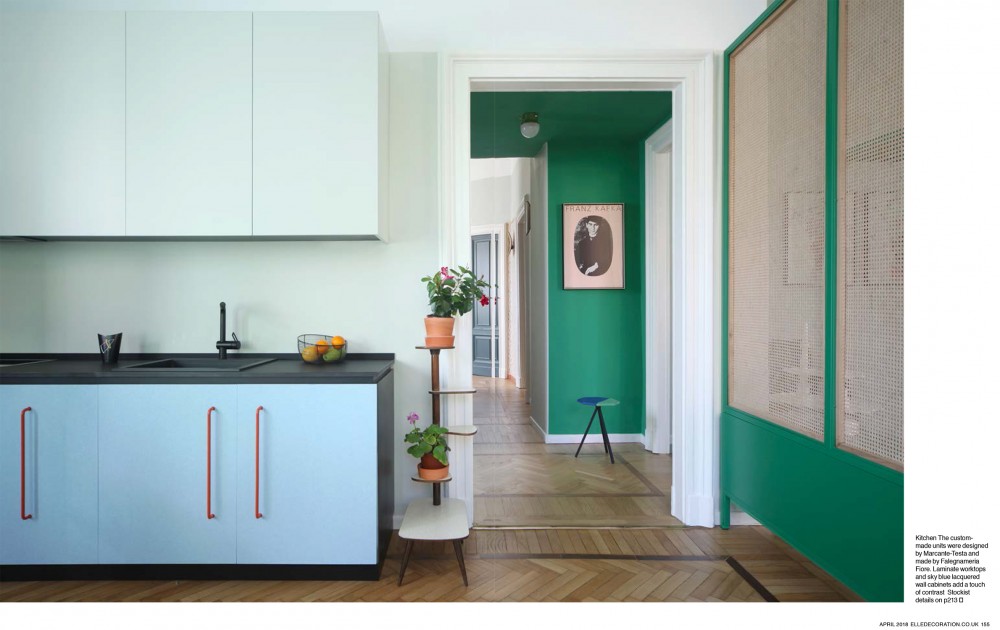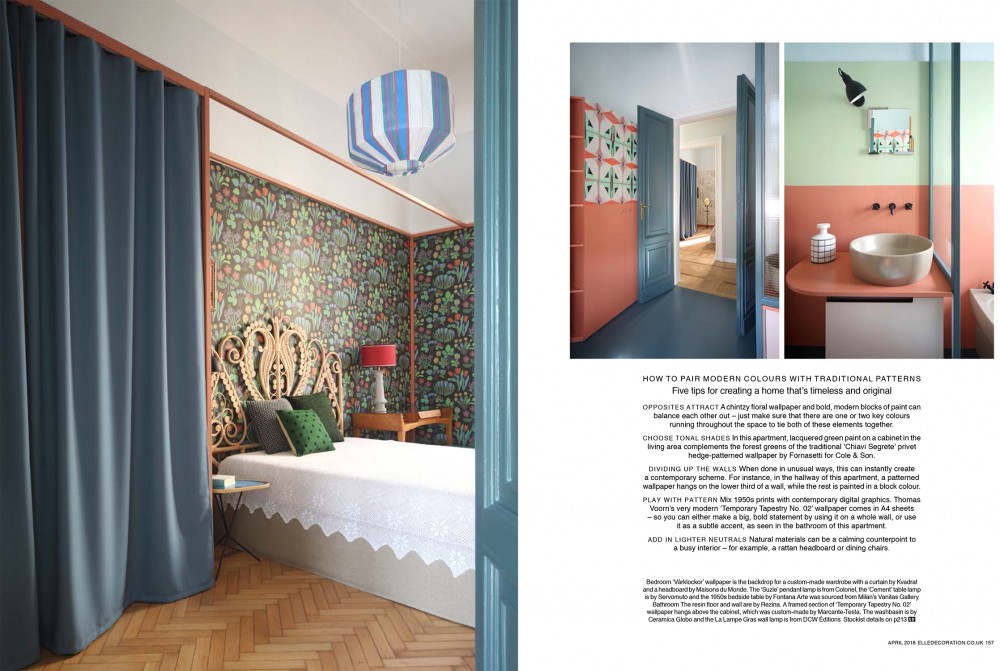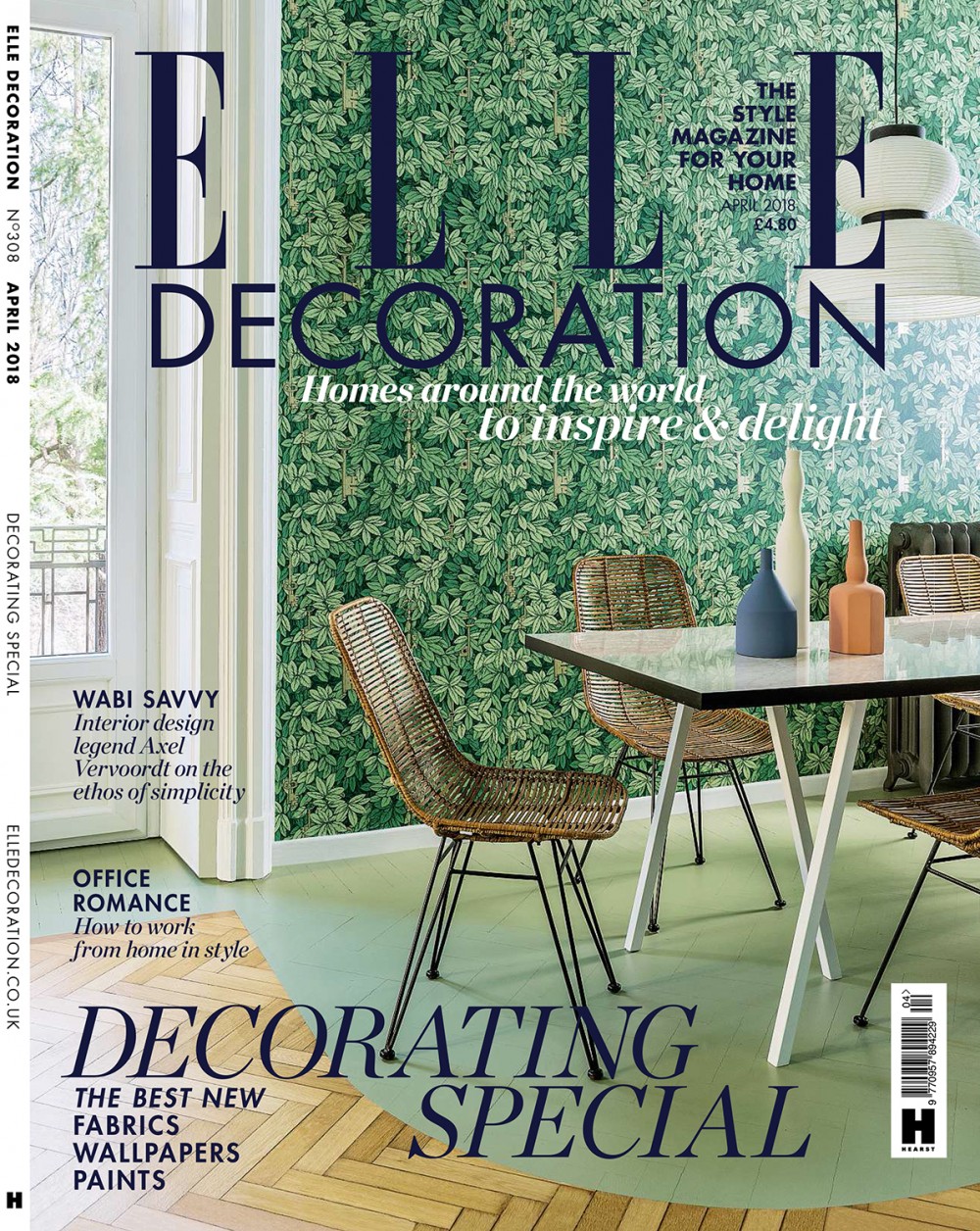 A mixture of pastel pink and shades of green immediately strikes visitors when they glance around the interior of this two-bedroom Milanese apartment. Used as they are in graphic blocks, the two colours add a fresh, contemporary twist to the traditional botanical wallpaper patterns on display throughout the home.
'All of the greenery-inspired prints, along with the fact that it's so quiet outside, make this home feel more rural than urban,' says Adelaide Testa, who, together with Andrea Marcante, co-founded Marcante-Testa, the architecture and design studio behind the project. She points out the leafy privet hedge pattern of the 'Chiavi Segrete' wallpaper by Fornasetti for Cole & Son, chosen for the living room as a nod to its garden views.
'We wanted to tell a design story by mixing vintage furniture from different periods, but to put everything together in a new, interesting way,' adds Adelaide. Original 1950s pieces – including a rattan chair designed by Giò Ponti and a bookcase picked up from local antiques shop Carrozzeria 900 – are cleverly dotted among custom-made cabinetry in sugary hues, modern lighting designs and pieces from heritage brands.
The delicate tulips and forget-me-nots on the colourful 'Vårklockor' wallpaper by Josef Frank for Swedish brand Svenskt Tenn, which decorates the bedroom, adds to the feeling of this home being a country-style retreat in the city – and this isn't the only hint of rural aesthetic to be found in the property. 'The wicker headboard and Vienna straw cabinet could just as easily be found in a countryside manor,' says Andrea. 'Also, the client's grandmother had a marble dining table, which we've reproduced in marble-effect laminate.'
The architects and the homeowners alike are delighted with how the apartment now looks. 'Once the project was completed, the client told us, "I love it because it reminds me of my grandmother's home in the country", says Andrea. 'We've taken memories and reinterpreted them.'