The new Liberamensa Restaurant in Casa Circondariale Lorusso e Cutugno (former Carcere delle Vallette in Turin) is almost completed.
The designers, Andrea Marcante and Adelaide Testa (UdA Architects), are pro bono promoters of the initiative that aims – through concrete social engagement – to introduce interior architecture in a "weak" place par excellence: a prison.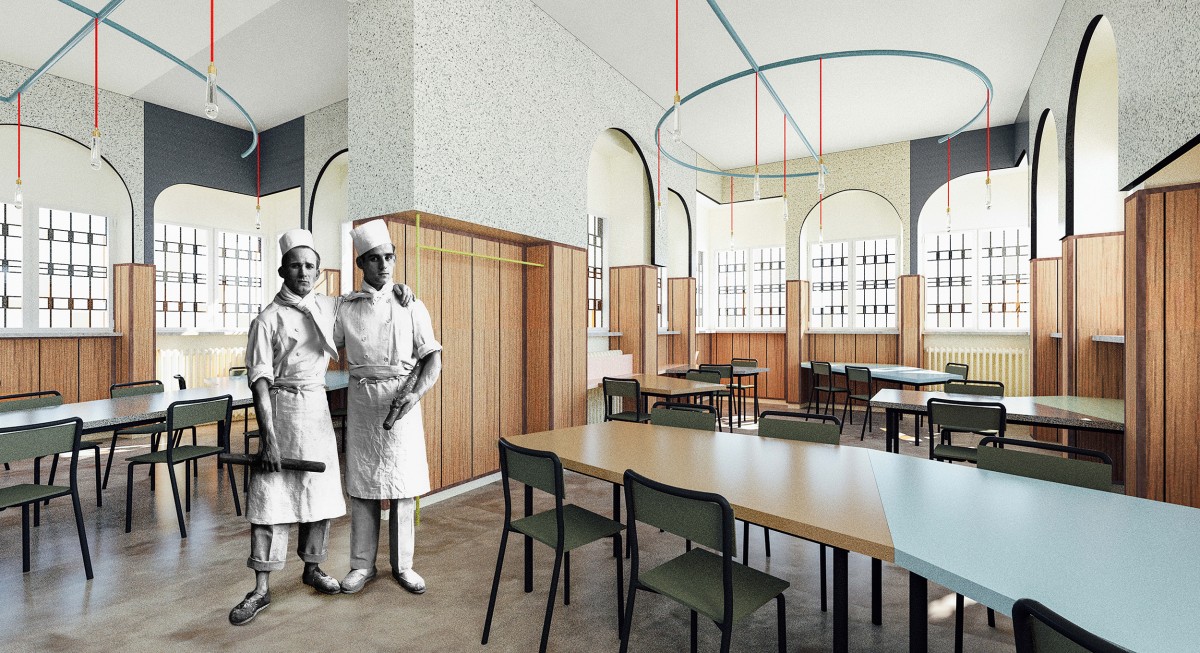 Liberamensa involves prison inmates in every phase of its activity, from the preparation of food to table service. Organized for the lunch break of in-house customers, correction officers and all those who work inside the prison on a daily basis, in the evening the restaurant will also be open to the public. It represents an opportunity for those "on the outside" to gain greater awareness of what happens "inside," while offering those who have to stay "inside" a real opportunity for training and work experience.
This is truly a unique approach in Italy: to offer a tangible sign of environmental quality to those who work inside a penal facility, starting with the renewal of what might appear to be a minor location, but is actually absolutely central in community terms due to the symbolic importance of sharing food. At the same time, the project raises awareness in the external community, i.e. the city, regarding the existence of the correctional facility itself.
The implementation of the project has been possible thanks to the long-term vision of the administration of the "Casa Circondariale Lorusso e Cutugno," the commitment of the Ecosol cooperative which for over 10 years has created opportunities of training and work experience inside the correctional facility, the fundamental contribution of Compagnia di San Paolo, the many technical sponsors that have supplied materials and furnishings, including important Italian and foreign companies, and -finally, and above all– the work of the architects Andrea Marcante and Adelaide Testa, who have donated not only the architectural design but also major initiatives to obtain the means necessary for the economic sustenance of the project, in the hope that it can become a possible "breach" in that high wall that presently prevents interior design from coming to terms precisely with the places that have the greatest need for its expertise.
CREDITS
Architectural design and implementation: Marcante-Testa (UdA Architects), www.marcante-testa.it
Graphic design of wall panels: Studio Fludd, www.studiofludd.com
Installation: cooperativa Ecosol
WITH THE SUPPORT OF:
TECHNICAL SPONSOR:
A special thanks to
all the companies that
 made possible the realization
of the project:
Marcante-Testa / UdA Architects