"The city's rich history meets the ultimate in modern elegance in this exquisite Venice apartment"
Words by  HANNAH BOOTH
Photos by CAROLA RIPAMONTI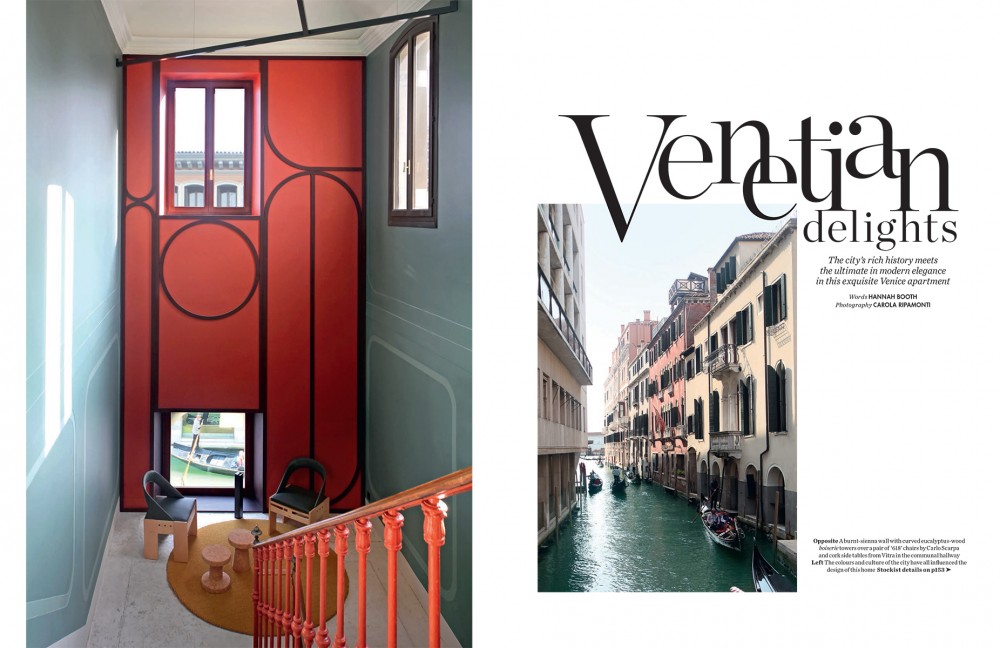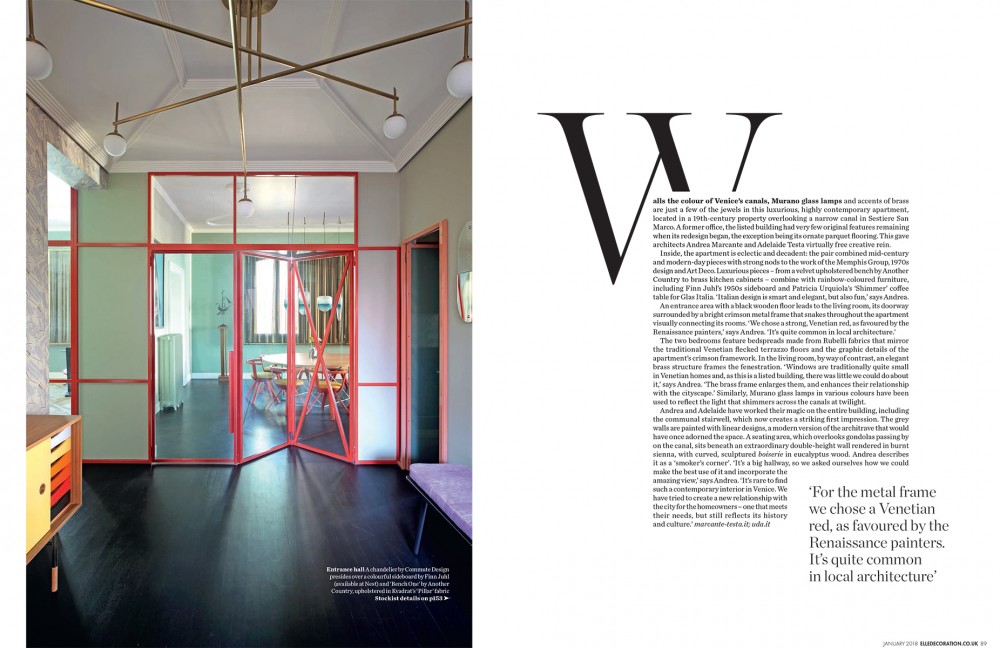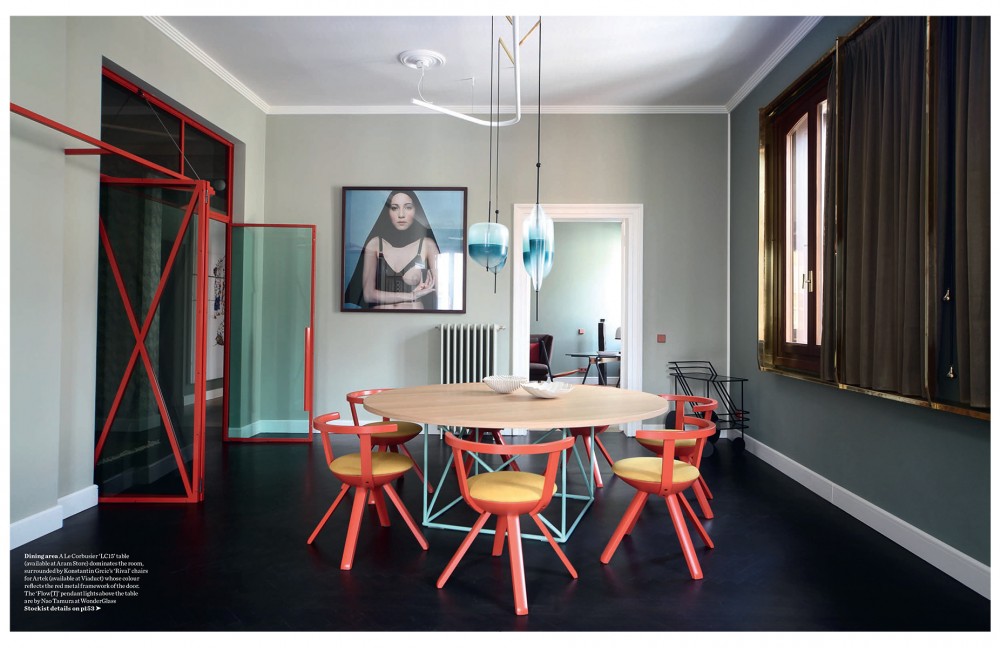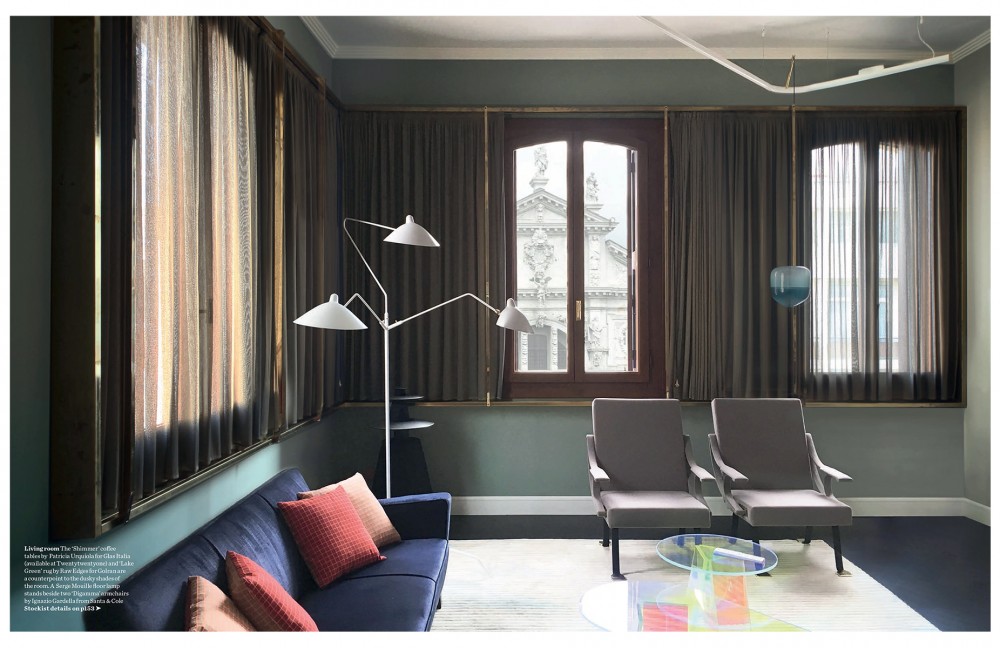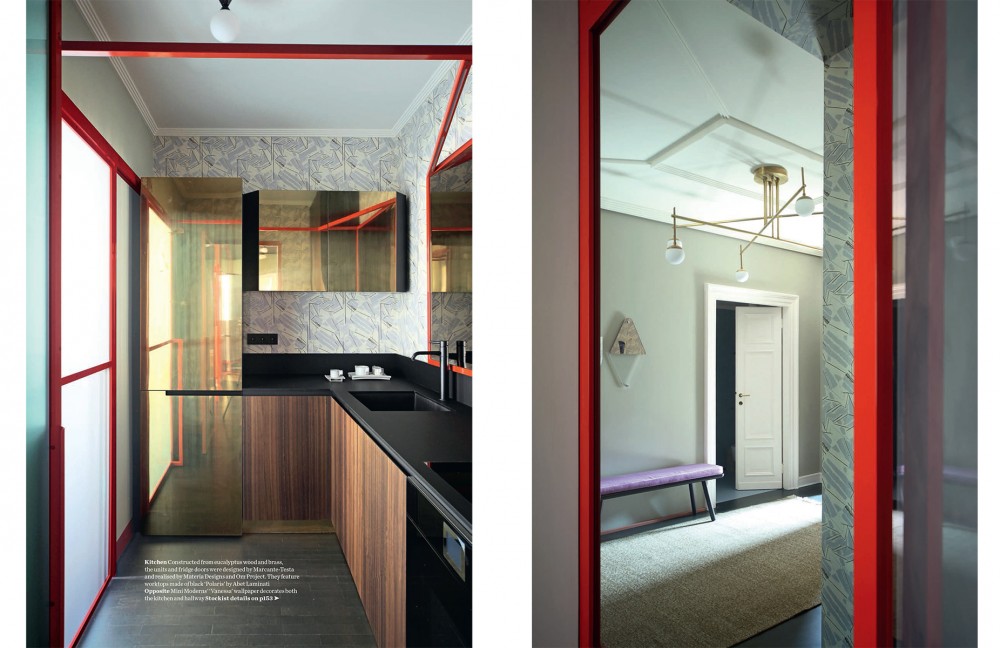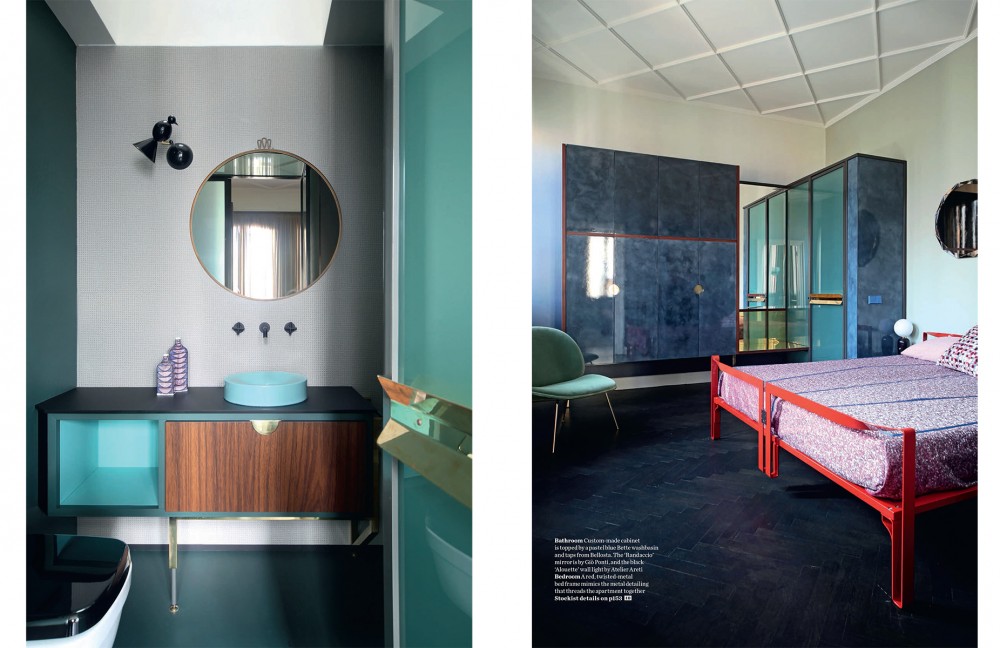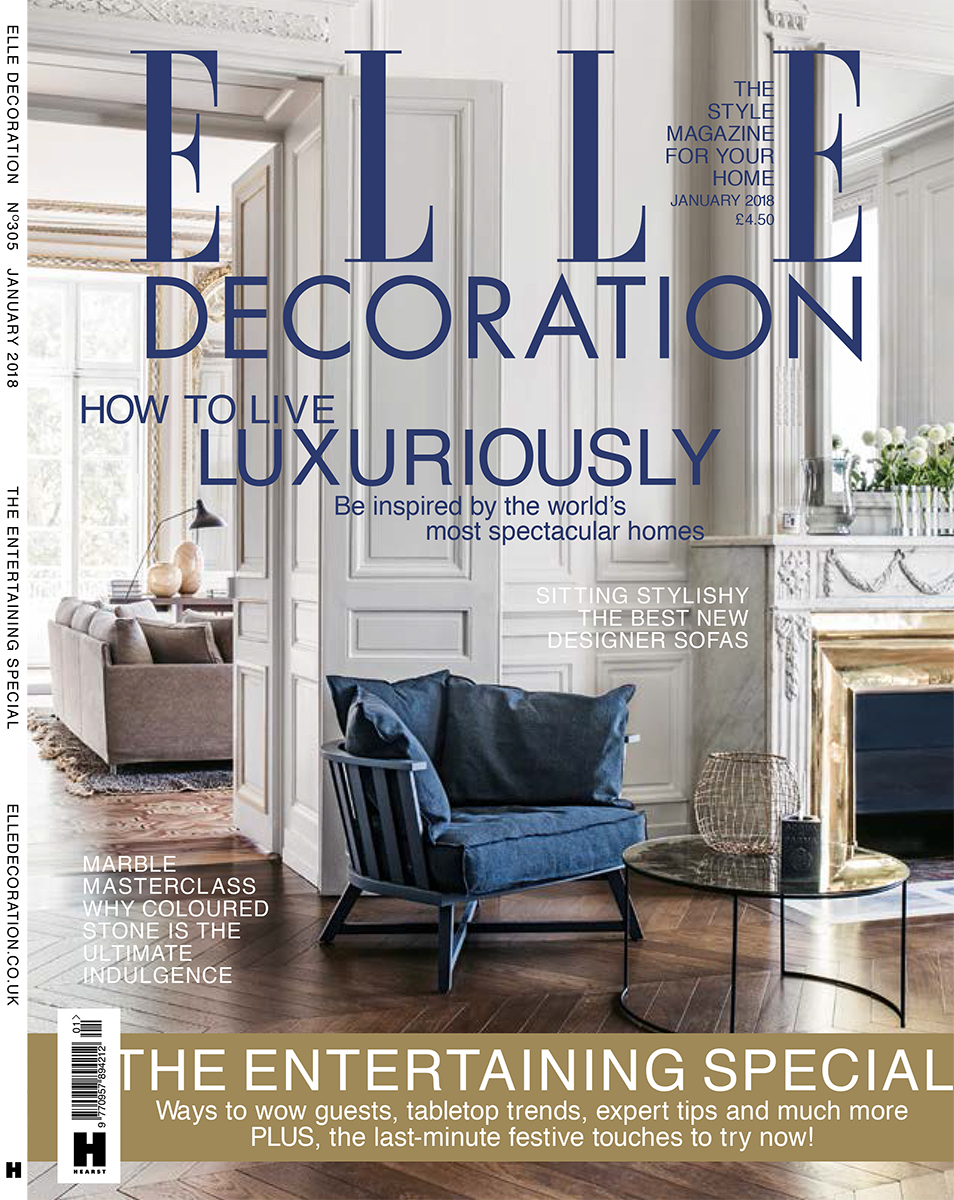 Walls the colour of Venice's canals, Murano glass lamps and accents of brass are just a few of the jewels in this luxurious, highly contemporary apartment, located in a 19th-century property overlooking a narrow canal in Sestiere San Marco. A former office, the listed building had very few original features remaining when its redesign began, the exception being its ornate parquet flooring. This gave architects Andrea Marcante and Adelaide Testa virtually free creative rein.
Inside, the apartment is eclectic and decadent: the pair combined mid-century and modern-day pieces with strong nods to the work of the Memphis Group, 1970s design and Art Deco. Luxurious pieces – from a velvet upholstered bench by Another Country to brass kitchen cabinets – combine with rainbow-coloured furniture, including Finn Juhl's 1950s sideboard and Patricia Urquiola's 'Shimmer' coffee table for Glas Italia. 'Italian design is smart and elegant, but also fun,' says Andrea.
An entrance area with a black wooden floor leads to the living room, its doorway surrounded by a bright crimson metal frame that snakes throughout the apartment visually connecting its rooms. 'We chose a strong, Venetian red, as favoured by the Renaissance painters,' says Andrea. 'It's quite common in local architecture.'
The two bedrooms feature bedspreads made from Rubelli fabrics that mirror the traditional Venetian flecked terrazzo floors and the graphic details of the apartment's crimson framework. In the living room, by way of contrast, an elegant brass structure frames the fenestration. 'Windows are traditionally quite small in Venetian homes and, as this is a listed building, there was little we could do about it,' says Andrea. 'The brass frame enlarges them, and enhances their relationship with the cityscape.' Similarly, Murano glass lamps in various colours have been used to reflect the light that shimmers across the canals at twilight.
Andrea and Adelaide have worked their magic on the entire building, including the communal stairwell, which now creates a striking first impression. The grey walls are painted with linear designs, a modern version of the architrave that would have once adorned the space. A seating area, which overlooks gondolas passing by on the canal, sits beneath an extraordinary double-height wall rendered in burnt sienna, with curved, sculptured boiserie in eucalyptus wood. Andrea describes it as a 'smoker's corner'. 'It's a big hallway, so we asked ourselves how we could make the best use of it and incorporate the amazing  view,' says Andrea. 'It's rare to find such a contemporary interior in Venice. We have tried to create a new relationship with the city for the homeowners – one that meets their needs, but still reflects its history and culture.'